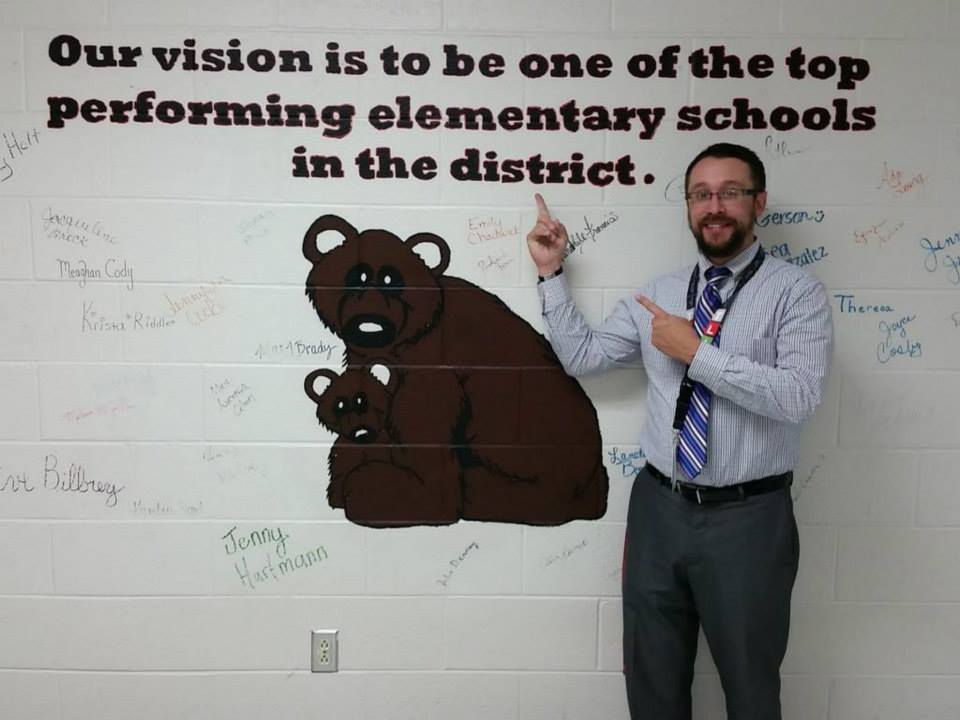 At the tail end of the mayoral campaign – literally in the final hour – a ray of sunshine peeked out from the Fairgrounds Nashville… in the form of a donation for Fall-Hamilton Elementary!
Last May, the mayoral and Metro Council candidates took part in a fundraiser at the Fairgrounds called Kick Off & Corn Poll. The candidates and their supporters played games of corn hole featuring a picture of the mayoral candidates, and votes were cast by tossing bean bags. It was a fun and informal event during a long campaign, and the money raised is being put to very good use.
Tonight, the Fairgrounds presented Fall-Hamilton with a check for $4,068 at the school's Family Barbeque. Principal Mathew Portell plans to put the money to great use jump starting the school's brand new PTO.
"A school is only as strong as its community and parents. We are excited that The Fairgrounds Nashville has chosen Fall-Hamilton Enhanced Option School as one of their partners!" said Portell. "The $4000 donation to the school is going to be used to start our newly founded PTO! Our parents are amazing and their voice is very important to us."
Fall-Hamilton Enhanced Optional School is located on Wedgewood Avenue near the Fairgrounds Nashville. It's a professional and caring environment that serves the educational needs of the students and parents. It benefits from partners in the local community like the Fairgrounds. Fall-Hamilton offers a learning experience that is unique to Nashville. Students participate in self-selected enrichment clubs every Friday. As a choice school, students are accepted from anywhere in the district. 51% of the student body attends by choice, not by school zone.
Way to go, Fall-Hamilton, and thank you to the Fairgrounds Nashville!